LISTEN TO THE AUDIO VERSION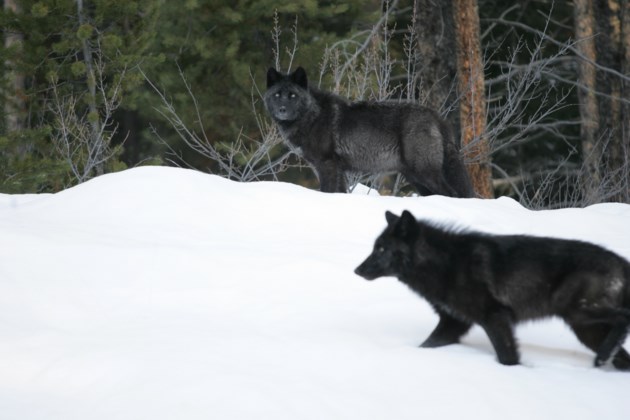 By Cathy Ellis
BANFF – With a few blows and setbacks, the Bow Valley wolf pack seems to be keeping out of harm's way for the most part over the busy summer tourist season.
The pack, which lost a male and female yearling in two separate strikes on the Trans-Canada Highway earlier this year, has been roaming between Lake Louise and east towards Canmore navigating the busy valley that attracts more than four million tourists.
Parks Canada wildlife officials say the pack took down a collared elk on the slopes of Mount Norquay about a week-and-a-half-ago, and five of the six wolves believed to make up the pack were spotted there.
Jesse Whittington, wildlife biologist with Banff National Park, said it's believed the pack consists of the breeding pair, a yearling and three pups.
via Bow Valley wolf pack 'behaving well' – RMOToday.com