LISTEN TO THE AUDIO VERSION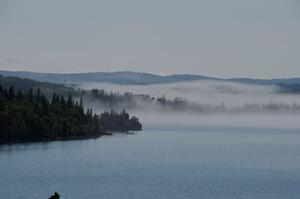 The National Park Service (NPS) has prepared a draft Environmental Impact Statement to Address the Presence of Wolves at Isle Royale (draft plan/EIS). Because your feedback is essential to the development of the EIS, we are asking for your thoughtful review and comments during the 90-day comment period, concluding March 15, 2017.The purpose of the draft plan / EIS is to determine whether and how to bring wolves to Isle Royale to function as the apex predator in the near term within a changing and dynamic island ecosystem.
A decision is needed because the potential absence of wolves raises concerns about possible effects to Isle Royale's current ecosystem, including effects to both the moose population and Isle Royale's forest/vegetation communities.You are encouraged to comment on the draft plan/EIS through this website.
Comments can be made by clicking on the "Open for Comment" link at the left side of this page and selecting the document and then clicking "Comment Now" button. You may also mail or hand-deliver your written comments to Superintendent Phyllis Green, Isle Royale National Park, ISRO Wolves, 800 East Lakeshore Drive, Houghton, Michigan 49931-1896.
The NPS will schedule public meetings to be held during the comment period in the Great Lakes Region near the park. Dates, times, and locations of these meetings will be announced in press releases and on this site, see Meeting Notices on the left side of this page.As vital contributors to the planning process, we hope you take the opportunity to provide feedback, and if possible, join us at the public meetings. Thank you.
via National Park Service – PEPC – Environmental Impact Statement to Address the Presence of Wolves at Isle Royale National Park